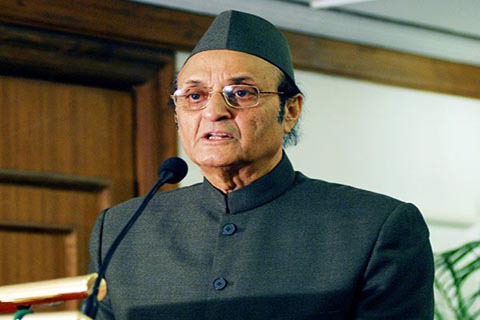 'Foundation of our democratic structure seems to be crumbling'
Srinagar, Apr 13 : Former Member of Parliament and senior Congress leader Dr Karan Singh on Friday extends his support to congress president on his stand over Kathua tragedy.
"For health reasons I was unable to join the Congress President's midnight rally at India Gate, but I fully support the stand that he has taken on the Kathua tragedy. I sincerely hope that after a full investigation and trail, the culprits will face the most severe punishment for their horrific and inhuman acts," Dr Karan Singh said in a statement issued to KPS.
"I am also surprised that the MP in whose parliamentary constituency Kathua falls, who occupies an important office in the Government of India, has as far as I am aware neither visited Kathua nor spoken a word in condemnation of the shocking events there," he said.
"Today being Baisakhi, a new year for millions, let us step back from some deep introspection. The foundation of our democratic structure seems to be crumbling," he said.
"Parliament has become dysfunctional, our highest court is a house divided against itself, our administrators around the country are unable to cope with the rising graph of crime and social conflict, and our great nation seems to be losing its inner vitality, uity and clear sense of direction. Regardless of party affiliations, this negative trend must be reversed as soon as possible, as drift can only end in disaster," he added.