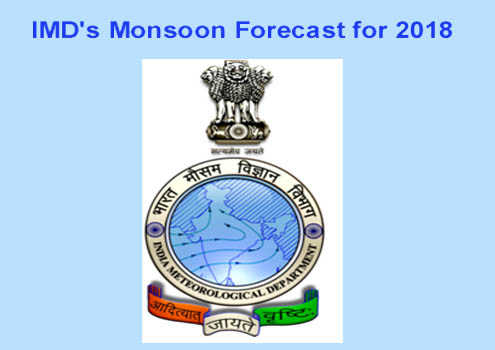 New Delhi, Apr 16 : The monsoon seasonal rainfall over the country is likely to be 97 per cent, says India Meteorological Department (IMD).
The weather office in its long range forecast for 2018 South West Monsoon seasonal (June-September) rainfall said, "the monsoon seasonal rainfall is likely to be 97 per cent of the Long Period Avergae (LPA) with a model error of +- five per cent."
The forecast also suggests maximum probability for normal monsoon rainfall (96-104 per cent) of LPA and low probability for deficient rainfall during the season.
Addressing a press conference here, Dr K J Ramesh, DG of Meteorology of IMD, said,"this would be the third consecutive normal monsoon."
He said by the end of May or first week of June, the monsoon rains will hit Kerala.
The DG said that IMD will issue the update regarding the monsoon in early June as part of the second stage forecast.