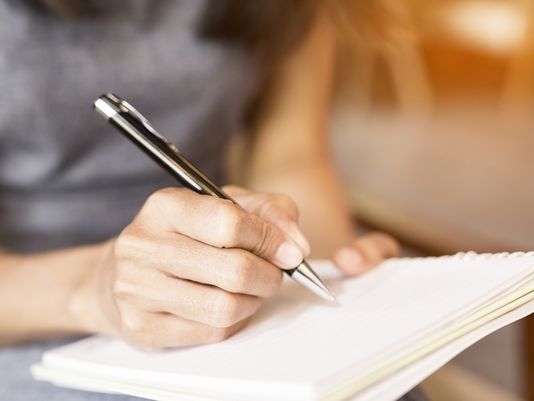 By Shivaji Sarkar
The situation is complex. So is its understanding. India feels happy as macro data indicates an economic turnaround but signals from Maharashtra farmers, or steps to impose congestion tax, or 133rd position in the World Happiness Index are all pointers to the massive effort the country needs to do.
The global situation itself is not happy. India with its large population and having the largest number of the poverty stricken is not in unenviable situation. It is exacerbating with increasing protectionism and US President Donald Trump's plan to make America great again. It's an uneasy world.
Steering the country through such myriad situation is not a comfortable job with a restive population, which wants the Government to function like a genie. Economics or politics in India cannot sustain on statistics. It needs much more. It is in search of happiness and is slipping on that score. Disparity is increasing. Despite some recent slowdown in inflation, the overall situation evokes concern.
Economists have failed in suggesting effective ways to curb the continuous inflationary situation since 2010. Consumer price indices have risen over 60 per cent. Pay hikes are not enough to curb the discontent. People wonder why despite crude prices stagnating around $60-64 a barrel, half of what was during the UPA regime, petrol prices are rising every day.
The economists have created a fear psychosis among planners to rake in more revenue forgetting it hurts the basic economics.
The Government needs to realise that all Government and semi-Government organisations like municipal corporations, panchayats, oil companies, NHAI, banks, electricity, water boards and other utility services are perceived as being extortive, indulging in profiteering and greedy. Every paisa they earn adds to inflation.
India has the most unstable price regime. While boasting of ease of doing business, the country needs to keep the prices affordable – not through artificial means. Wages must rise but the economists have to devise a long-term solution to remove the basic reason for that. The prices must remain stable and greedy Government organisations must be put on leash.
India is not Singapore – a 700 square kilometer of land area. Bureaucrats who suggest congestion tax on Singapore model forget the level of affluence there and the number of poor living in the national Capital. They are unaware that Delhi Metro is unaffordable for slum dwellers. Is there any logic for charging a toll of Rs 100 per entry for a cab (used by people under compulsion) and higher rates for goods vehicle?
Economists do not realise that the toll is paid by consumers and it increases price of every commodity. While taxing sales under the GST, they forget that most small businesses' profit is limited to whatever tax they can save. The so-called 'tax evasion' is a compulsion in a country with a complex multi-tax regime. Moreover, despite the GST, some states are continuing with excise and many other levies. The GST Council must look into it.
In October 2012, thousands of farmers had gathered in Gwalior for marching to Delhi. The yatra was organised by activist PV Rajagopal, who had made his name negotiating the surrender of bandits in Madhya Pradesh in seventies. Rajagopal had said then that the aim of the participants was not just to win 'right to land' but to alter the direction of development fundamentally. "There is conflict at every level with the model we have now. Gandhi's vision in this country is being rejected every day. Now we have a capitalist, consumerist model. If India does not change this, the writing is on the wall," he had said.
There are many who may argue that such views are naive and that India's development – and thus the eradication of poverty – depends on urbanisation, massive investment in infrastructure and the development of a manufacturing base capable of providing employment for huge numbers of people, especially the young.
But six years later, in March 2018, again 35,000 farmers marched from Nashik to Maharashtra Secretariat in Mumbai after a 180 km-weeklong-trek for the same demands and protection of their livelihood. Since the CPM-led All India Kisan Sabha (AIKS) was behind the march, it was perceived as politically-motivated. The reality, however, is that most of these farmers were not AIKS members. They simply needed an umbrella to come under. If the Bharatiya Kisan Sangh had taken the lead, they would have gone with them too. But there is no denying the fact that farmers hold the key to change the political direction.
That raises a fundamental question on country's economic model. There has been a clamour within the Congress since 2012 for changing that model. The echoes can be heard today in all other parties as well.
India has to plan for happiness, not just growth. The present growth model has benefited a miniscule population and caused deprivation for a larger majority. If Trump has to be defeated in global trade war, it can be done by uplifting India's farmers who have the capacity to be the pivot of the economy, a factor the liberalised-globalised world has ignored.
Let there be a debate on reorienting the economic model. The farm distress is a socio-politico-economic reality. It calls for change in the price-tax regime and an equitable society, where the food grower is given respect and better livelihood, not doles in the name of waivers.
(The witer is a senior Delhi-based journalist)