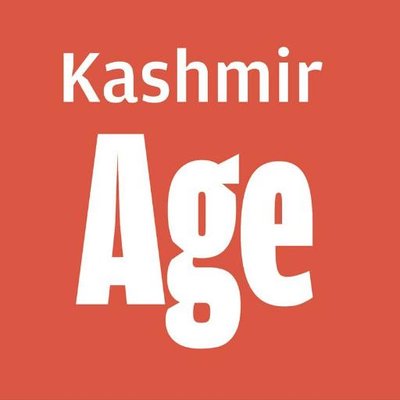 By M. A. Kakroo
Muslim Ummah and organization of Islamic Countries (O.I.C)-will O.I.C. rise on occasion to take care of Muslim world – Prospects.
With the establishment of O.I.C. on Aug. 21st 1969 a sense of security and confidence got infused among the Muslims across the globe that their lot will improve and the Muslim block may emerge a force to reckon with. The O.I.C. has 57 Muslim nations its members and currently the population of Muslims is estimated at 1.70 billion (170 crore souls) out of the total population of the globe of 7 billion (700 crore human souls). Though O.I.C. is existing since last over 48 years yet it could neither solve the key issues of Palestine and Kashmir nor the internal bickering among member nations. The OIC holds summit conferences regularly and the last one was held on July 10-11, 2017 at Abid Jan Cote Devoir and as usual has reiterated and reaffirmed its principled stand in fully supporting the just cause of Palestine and Kashmir in their struggle to achieve their legitimate rights of self determination. India has been out-rightly rejecting the OIC' declarations and has stated that it has no local standi on it and has even dictated the OIC to refrain from making such statements in future. This indicates the height of Indian prejudice and hatred towards OIC and Muslim world. It is to add here that U.N.O. has passed 23 resolutions regarding the solution of Kashmri an accordance of wishes and aspirations of Kashmiris. Despite lapse of 70 years, the Indian establishments are not only denying the basic rights to Kashmiris but are inflicting all types of excesses atrocities and killings of innocent Kashmiris go unabated at the hands of Indian soldiers. Why? Because Muslim nations stand devided. The Muslims across the world are commonly backward economically, educationally and technologically at present. The economic status of Muslim countries can be assessed in relation to their per capita income at present as under (US dollars) :-
| | | | | | | | |
| --- | --- | --- | --- | --- | --- | --- | --- |
| Per capita income | Upto 500 | 501-1000 | 1001-2000 | 2001 to 5000 | 5001 to 100000 | 10001 to 15000 | 15001 to above |
| No. of countries | 23 | 11 | 12 | 5 | 3 | 1 | 2 |
            These figures reveal that Muslims are backward economically and technologically though these countries are blessed of natural resources and manpower in abundance. Time has come that OIC has to take bold measures to strengthen the Muslim Ummah economically, educationally, politically, technologically and militarily and some suggestion are placed for consideration.
To safe guard the interests of Muslim Countries, formation of Muslim Economic Community / Islamic Common Market deserves decision an priority. It is observed that products of Muslim world are taken away at throw away prices by non-Muslim nations, thus are exploiting the Muslim countries economically.
Creation and formation of Islamic Common Army in the interest of Muslim across the world so that anti-Islam forces be pushed to back foot. To create an army of five millions Muslim personnel will ensure the formidable strength among Muslims. Since the proposal involves huge expenditure and same may arranged as ;
A Muslim performing Haj annually and Umrah to Kingdom of Saudi Arabia shall be under obligation to pay at least 500 Saudi Riyals as its contribution towards it for that a specific account head as Islamic Army Fund be created.
All Muslim countries and Muslims residing in non-Muslim countries should contribute towards it generously.
The import of trade items from non-Muslim countries who practice anti-Islam propaganda and blasphemy to Prophet (PBUH) should be restricted and exports of Muslim countries to such enemy nations deserves consideration of blanket ban forthwith.
The OIC should put a demand to UNO and its key players to settle the problems of Palestine and Kashmir immediately in accordance of wishes and aspirations of people  there and as endorsed by U.N.O. by passing the resolutions from time to time. Otherwise Muslim world will denounce UNO and terminate their relations economically politically and diplomatically with USA, Europe, China, Russia, India, Israel Mynamar etc. forthwith. A warning be issued to govts. of such Non-Muslim countries where Muslims are targeted and are not even allowed to perform their duties related to Islam.
The manpower of non-Muslim world engaged in different pursuits in Muslim countries and takes away billion of dollars annually re to be restricted forthwith in the interest of Muslim ummah. Like India, which has developed close ties with the biggest enemy of Islam, the Israel, deserves ban on its non-Muslim manpower to work in Muslim countries.
Arabic be introduced as common language among Muslim world so that Muslim ummah communicate freely among themselves which will pave way to strengthen the spirits of Islam.
Other measures as deemed fit are also required to be initiated in this behalf on priority.
(The author can be reached at 9858434696, 9419647933)