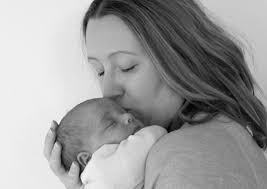 Kolkata, Jun 11 :There is increasing global awareness that good quality care is key to keeping mothers and babies alive and well.
Today, each year there are 303 000 deaths of women during pregnancy and childbirth, 2.6 million stillbirths and 2.7 million deaths of babies during the first 28 days of life. Better care can prevent many of these deaths.
More babies are being born in health facilities. A new UN- and partner-supported "Network for Improving Quality of Care for Maternal, Newborn and Child Health" aims to help countries improve the quality of care in those facilities and to respect the rights and dignity of those who seek care.
WHO recommends a woman see her health provider at least 8 times during her pregnancy to detect and manage potential problems and reduce the likelihood of a stillbirth or neonatal death. Antenatal care also offers an opportunity for health workers to provide a range of support and information to pregnant women, including on healthy lifestyles, preventing diseases, and family planning.
Newborns should be kept in skin-to-skin contact on their mother's chest and enabled to breastfeed. They need to be kept clean and warm, and given care for their eyes and umbilical cord. Bathing should be delayed for 24 hours, vitamin K and vaccines given as per national guidelines, temperature monitored, and complications identified and managed.
A complete assessment before discharge, normally around 24 hours, serves as a first postnatal check-up.
Small babies (such as preterm babies or babies born small for their gestational age) are at much greater risk for death during the neonatal period and for long-term health problems and lifelong disabilities. These babies should be kept warm at all times and fed with their mothers' own breast milk.
Mothers should be supported to practise kangaroo mother care as the baby's condition allows. Very small and sick newborns should be cared for in well-equipped neonatal units and closely monitored by trained staff for complications.
Hospital-acquired infections increase the risk of death and disease, and add to the cost of care and the duration of stay in a hospital. Standard precautions are essential to prevent hospital-acquired infections.
These include washing hands with soap and water or alcohol-based hand rub before and after examining a patient, safely storing and disposing of infectious waste and sharp objects, and sterilizing and disinfecting instruments in the labour and delivery room and newborn care area.
UNI.