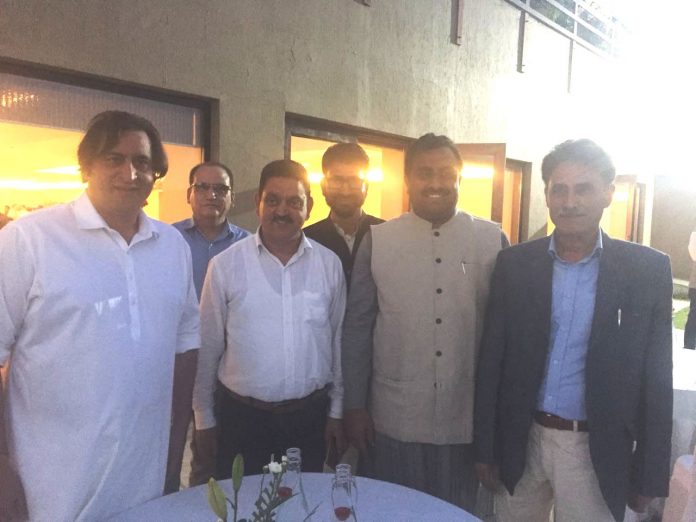 Vohra, Mehbooba, Mahdav and others attend  
Kashmir Press Service
Srinagar: Sajad Gani Lone, Minister for Social Welfare, ARI & Trainings and Science & Technology on Monday evening hosted Iftaar party here at a renowned hotel in Srinagar.
As the dusk set in, the hall where guests were gathered reverberated with thanks for the Almighty after which the participants broke their fast with dates and juices.
Among the guests were, Governor N.N Vohra, Chief Minister Mehbooba Mufti, BJP national general secretary Ram Madhav , Deputy Chief Minister Kavinder Gupta, Lt Gen AK Bhatt, Finance Minister Altaf Bukhari and several cabinet ministers, legislators, officers of civil administration, police and Army, besides members of the media fraternity and prominent citizens and members of civil society attended the Iftar.
On the occasion, Sajad Gani Lone interacted with the guests and wished them well.
A large number of people representing different walks of life attended the Iftar.