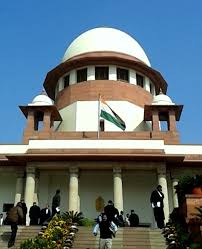 New Delhi, June 12 : The Supreme Court on Tuesday decided to hear on June 18, Monday, a Public Interest Litigation (PIL) seeking to increase the number of trustees in Nasik's Trimbakeshwar Shiva Temple.
A vacation bench of the apex court, headed by Justice Uday Umesh Lalit and also comprising Justice Deepak Gupta, said, 'We would hear it on June 18, Monday.'
The PIL sought an urgent hearing into the issue as the temple's maintenance and increase in the number of trustees is required on a priority basis.
The PIL sought that the top court should also hear in detail and pass some direction with respect to the issue of Trimbakeshwar Shiva temple's rehabilitation and maintenance.
UNI.