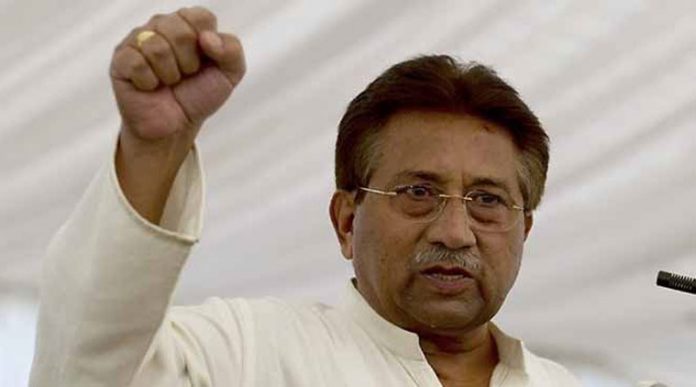 Islamabad, Jun 13 : The Supreme Court on Wednesday gave former President Pervez Musharraf deadline until 1400 hrs on Thursday to present himself in court.
Hearing Musharraf's appeal against his 2013 disqualification by the Peshawar High Court, Chief Justice of Pakistan (CJP) Mian Saqib Nisar, heading a three-judge bench, said that if the former president does not show up in court by 1400 hrs tomorrow, a decision would be taken in the case according to law, a report in Pakistan daily Dawn said.
The SC, last week, had allowed Musharraf to file nomination papers to contest the July 25 general elections on the condition that he would appear in person before the court on June 13 in Lahore to attend the court hearing.
Although Musharraf's nomination papers for Chitral's NA-1 seat were submitted earlier this week, the former military ruler did not appear in the court on Wednesday despite SC orders that his national identity card (CNIC) and passport were unblocked in order to facilitate his travel.
"The Supreme Court is not bound to Musharraf's terms," the CJP remarked today. "We've already said that if Musharraf returns, he will provided with security. We are not bound to provide a written guarantee in this regard."
"If Pervez Musharraf is a commando, he should show us by returning, instead of continuously parroting that he will return like a politician," the CJP said.
UNI.