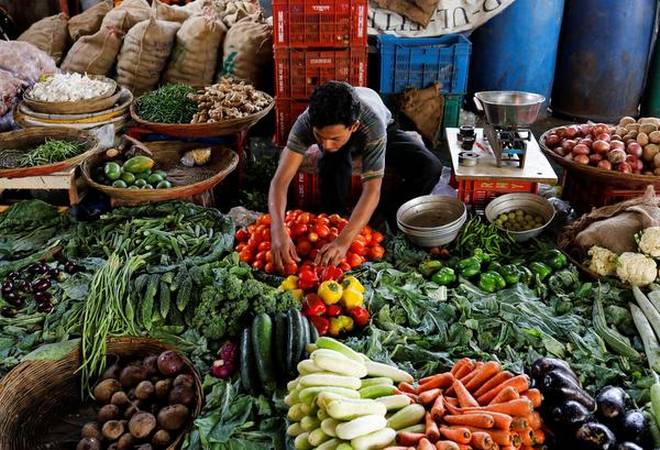 New Delhi, June 14 : Inflation based on wholesale prices shot up to a 14-month high of 4.43 per cent in May on increasing prices of petrol and diesel as well as vegetables.
The Wholesale Price Index (WPI) based inflation stood at 3.18 per cent in April and 2.26 per cent in May last year.
May inflation at 4.43 per cent was a 14-month peak. The previous high was in March 2017, when the WPI inflation stood at 5.11 per cent.
According to government data released on Thursday, inflation in food articles was at 1.60 per cent in May 2018, as against 0.87 per cent in the preceding month.
Inflation in vegetables climbed to 2.51 per cent in May, while in the previous month it was (-)0.89 per cent.
Inflation in 'fuel and power' basket rose sharply to 11.22 per cent in May from 7.85 per cent in April as prices of domestic fuel increased in line with rising global crude oil rates.
Potato inflation was at a peak of 81.93 per cent, against 67.94 per cent in April.
Price rise in fruits was in double digits at 15.40 per cent, while pulses saw a deflation of 21.13 per cent. The WPI inflation for March was revised upwards to 2.74 per cent from the provisional estimate of 2.47 per cent.
UNI.