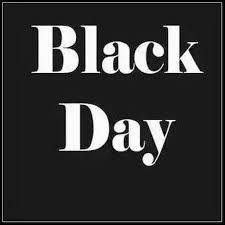 Islamabad, July 5 : Pakistan Peoples Party (PPP) will observe black day across Sindh on Thursday to condemn ouster of the then Prime Minister Zulfikar Ali Bhutto through a military coup in 1977.
Rallies and protests will be held in district headquarters across the province, PPP president Sindh Nisar Ahmed Khuhro was quoted as saying by Radio Pakistan.
The PPP offices across the country will hoist black-flags and observe black-day to condemn the ouster of democracy and imposition of dictatorship in the country, a statement issued by the PPP president said.
On this day, General Ziaul Haq had dismissed the elected government of Prime Minister Zulfiqar Ali Bhutto.
General Zia imposed martial law in the country and ruled the country for the next 11 years.
UNI.