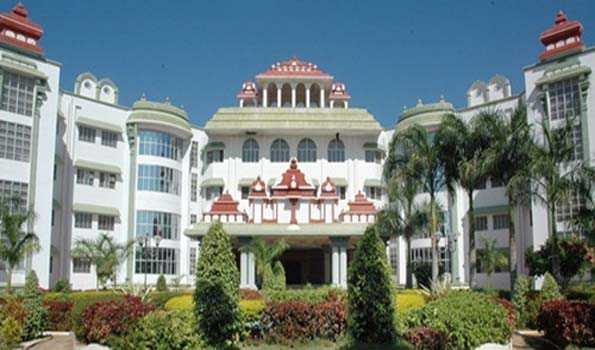 Madurai, Jul 10  :  In a major respite for students who appeared for the National Eligibility Cum Entrance Test (NEET) in Tamil medium, the Madurai Bench of Madras High Court on Tuesday directed the Central Board of Secondary Education (CBSE) to award 196 grace marks for the 49 'erroneous' questions in the Tamil version of the test.
A division bench comprising Justices C.T.Selvam and A.M.Basheer Ahamed while hearing public interest litigation (PIL) petition filed by Communist Party of India (Marxist) Rajya Sabha M.P, T.K.Rangarajan, ordered the "CBSE to give four full marks each to the 49 questions erroneously translated in Tamil in the NEET 2018 and directed the Board to release the revised NEET rank list in two weeks."
According to the petitioner, the CBSE had failed to give proper Tamil translation of the question paper that had caused confusion for the Tamil students and 49 questions translated were either wrong or ambiguous. It means nearly one-third of the questions were wrong in Tamil medium question paper, he said.
The CPM MP also sought an interim direction to go only by the Class XII marks for medical admission for students from Tamil Nadu or award 196 grace marks to all the candidates from the state, who appeared for the NEET exam on May six, last.
The NEET 2018 results were published in June first week and the counseling process has already started for the medical admission.
Earlier, when the petition came up for hearing on July 6, the Judges criticized the CBSE and the government saying that the mistakes in the question paper were not mere ambiguity.
Despite knowing that a PIL on the matter was filed and it was due for hearing, the CBSE had released the results. "Why did they do so?" the Judges asked.
Referring to the CBSE submission that subject experts in regional languages were requested to translate the question paper from English and the responsibility of the board was limited to the conduct of the examination and declaration of the result, the court asked CBSE how it could decide the right answers for the questions based on majority view?.
"CBSE is accepting even wrong answers under the pretext of majority decision. How is that in Bihar state, so many students got through the examination?" it asked.
UNI