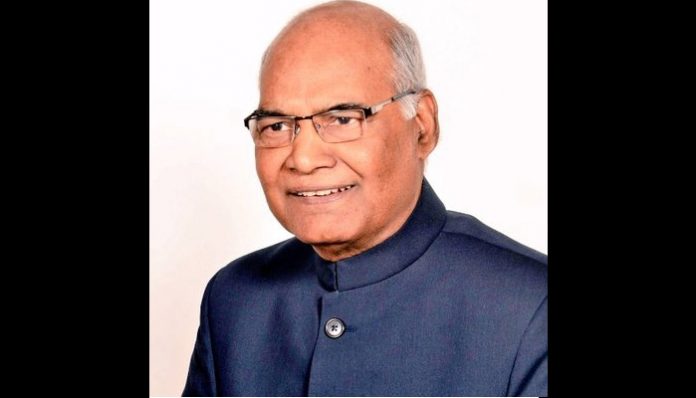 New Delhi, July 11 :  The telecom sector was a critical component for achieving rapid economic progress and socio-economic development, President Ram Nath Kovind said here on Wednesday.
Addressing probationers of the Indian Telecommunication Service and Posts and Telegraph Building Works service officers who called on him at Rashtrapati Bhavan here, he said telecom service officers had an important role to play as the country seeks to connect the unconnected especially in our rural and remote areas for 'inclusive' growth.
'It is Indian Telecommunication Service officers' responsibility to ensure that we have in place an enabling policy paradigm and a conducive licensing and regulatory framework,' he said.
Mr Kovind said equally important was the job of Posts and Telegraph Building Works Service officers who must ensure quality and efficiency in construction and maintenance of office and residential complexes, electrical and architectural works.
'Few jobs offer a chance to work in an office where everything that they do, can be an act of service to the nation,' he said.
Noting that India had the world's second largest telecom network based on the total number of users, Mr Kovind said that the sector had witnessed rapid growth especially in the wireless segment and was today regarded as basic infrastructure just like electricity, roads, and water.
Addressing another batch of Defence Estate Officers probationers, he said they shall be entrusted key tasks of carrying out Audit of Defence Lands, prevention of encroachment, optimisation of land usage, and maintenance of land records which they must carry out against the reality of rapid urbanisation in the country.
'Cantonments, which used to be separate enclaves before independence, had also become part of the urban landscape in many states and were, therefore, not immune to infrastructure related problems in cities. They will have to deal with this reality and manage situations that may emerge,' he added.
UNI