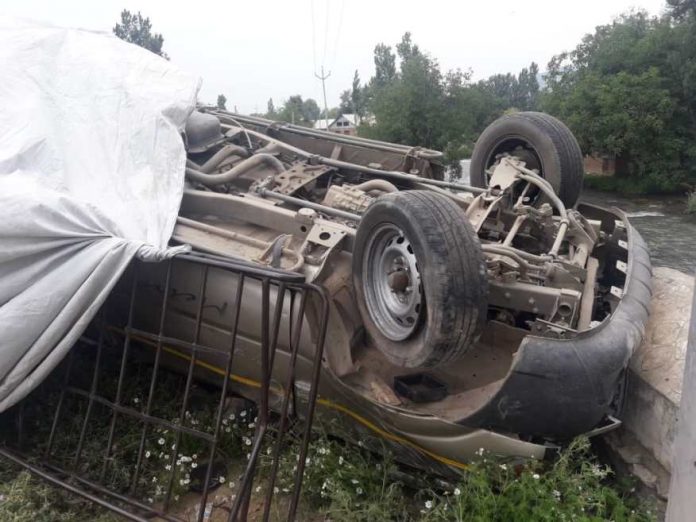 Srinagar: At least nine passengers were injured in a collision between a Tavera number JK06- 4059 and a WagonR at Sagam, Kokernag area of south Kashmir's Anantnag district on Thursday.
All the injured are the residents of Dandipora, Kokernag, local sources told Kashmir Reader.
They have been shifted to Kokernag hospital where from two critically injured ladies were referred to district hospital Anantnag, they said.
8 injured persons have been identified as; Zareena (24), Jameela (43), Jana Begum (56 ), Irshid Bhat (17), Tasleema (24 ), Jameel Kohli, Hajra Begum and her 6 year old son Imtiyaz Ahmad Chichi.(Agencies)