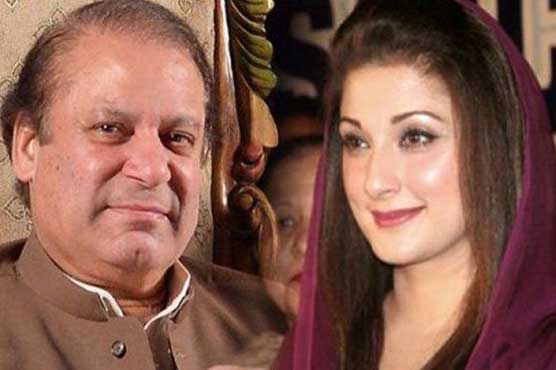 Islamabad, July 12  : The National Accountability Bureau (NAB) would evacuate former Pakistan Prime Minister Nawaz Sharif and his daughter Maryam Nawaz in two helicopters to the Adiala jail after their arrival in the country on Friday.
The Cabinet division has allocated two helicopters to the NAB for Friday, the day on which the two are expected to land at Lahore airport, the Geo News said.
Sources said one chopper would be at Lahore airport, while the other would be in Islamabad, and the father-daughter duo would be arrested upon landing at either of the two airports.
They said the NAB had requested the Ministry of Interior for providing the choppers. At this, the Cabinet Division provided the NAB with helicopters reserved for the prime minister. Interestingly, the helicopter Nawaz had been using while being the prime minister would take him to Adiala prison.
The sources had said the accountability court judge would also be requested to complete the administrative procedures at the prison.
The father-daughter duo, currently in London with Nawaz's ailing wife, Kulsoom Nawaz, is scheduled to return to Pakistan on July 13.
Last week, Sharif was sentenced to a total of 11 years in prison and slapped Rs 1.3 billion in the Avenfield properties reference, while his daughter Maryam was sentenced to eight years with a Rs 335 million.
Additionally, Nawaz's son-in-law Capt (retd) Safdar has been given a one year sentence without any fine.
NAB shifted Captain (retd) Safdar Awan to Adiala Jail after he was presented in an accountability court in Islamabad on Monday.
Meanwhile the the Pakistan Muslim League-Nawaz (PML-N) is making all efforts to give a rousing welcome to him and his daughter Maryam Nawaz on their arrival.
UNI.