Concept-design by Aseel Khan hailed by students, College administration  
Bashir Bhat
Pattan: 'Parsa food for all' a food outlet was inaugurated at SSM College of Engineering and Technology at Parihaspora (Diver) 20 Kms away from Srinagar City on Monday.
The food outlet was inaugurated by Principal of college Nazir Ahmad Shah accompanied by Javed Parsa founder of 'Parsa', builder Aseel Khan 2016 pass-out civil engineer of SSM College and franchisee Umair and Suhail (UnS).
While inaugurating Parsa food outlet in college Principal said, "This food outlet is a place to have quality food with economical budget and will give you an exotic feeling which is build by our pass out Aseel Khan."
At the inaugural ceremony founder of Parse's Javed Parsa said, "My mission is to engage myself with youths for different social activities and SSM opening franchise is initiative movement for the engagement of such youngsters, especially SSM college youths who had completed their education and looking for jobs, I am trying to provide them platform." Aseel Khan is such a great example, who did exceptional work in building Parsa's unit in SSM College and looking forward to give him more projects. Whereas, he reiterates that we will provide reasonable rates what he called 'packet friendly and affordable pricing' and every item will be only at Rs. 99 only (@99); quality will be maintained at all corners.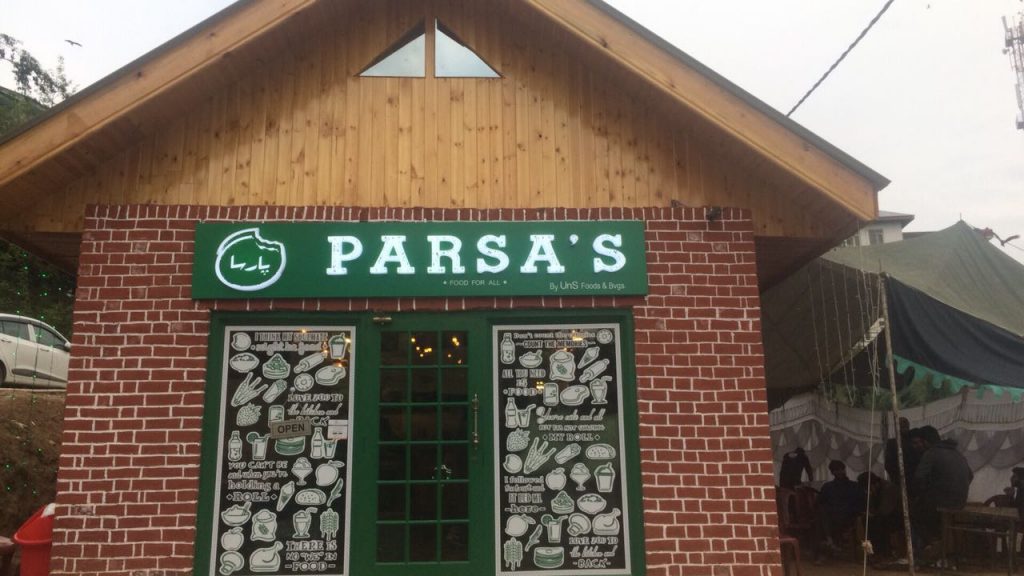 "Young and determinant SSM College batch 2016 civil engineer who with his creative innovations constructed a Parsa's café-cum-restaurant unique in its design within SSM College premises, after contract talented civil engineer dedicated days and nights together to build his first dream project offered to him by franchise Umair and Suhail (UnS)," Aseel Khan said. Aseel's excitement about his work and dream was quite expressive when Parsa's unit was inaugurated.
Administrators told about Parsa's unit "This is only big engineering college of Kashmir with above five thousand students role, so obviously we need larger vendors of selling food items with quality and reasonable rates", Dr. N A Shah registrar of college. He also said we prefer local vendors for such activities to provide them opportunity to earn livelihood. We will keep watch on the quality without failure or compromise as early we did, food control department seldom visiting the college for examine food items for safeguard.