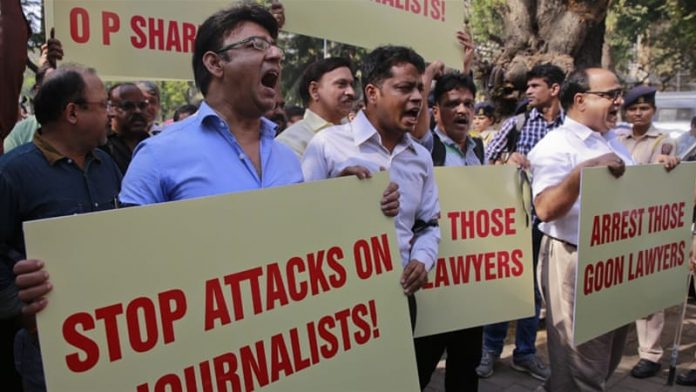 New Delhi, Apr 20 : The National Alliance of Journalists (NAJ) and the Delhi Union of Journalists (DUJ) have condemned the spate of attacks on women journalists, a joint press statement issued here said.
Deploring the attacks on the women journalists, the NAJ secretary-general M Koteswarara, NAJ Gender Equity Ccouncil chair Sujata Madhok and the DUJ president SK Pande said these attacks range from a petrol bomb thrown at an editor's home, death threats to a cartoonist for her critique of Hindutva, and lastly the patronising pat on the cheek of a woman journalist by the Governor of a state.
"We condemn these incidents that reflect the special targeting of media women, be it through physical violence, vicious trolling on social media, filing of court cases or the subtle aggression displayed in direct interactions by politicians and others in power today," the statement said on Thursday.
"In a dangerous attack a petrol bomb was hurled at the home of Patricia Mukhim, veteran journalist and editor of the Northeast's first English language daily the Shillong Times, on April 17, 2018.
Mukhim was lucky to have escaped injury but it is evident that her writings have aroused the anger of unknown forces.