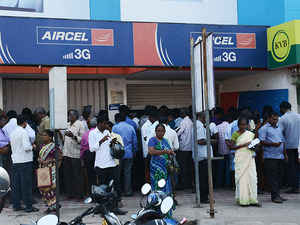 India's telecom regulator has asked Aircel to refund security deposits of all post paid subscribers and submit compliance report by May 10, besides preparing a list of pre-paid subscribers having ported out to other carriers between December and March 10, along with unspent balance.
The Telecom Regulatory Authority of India (Trai) has further asked the Chennai-based carrier to issue a public notice by April 26 on its website and some newspapers, asking consumers to send their bank account details for reclaiming their unspent balance, and then process the refunds electronically by April 30.
"Furnish compliance report of this direction to the Authority by 20 May, 2018, together with the unspent prepaid balance amount along with number of subscribers available with Aircel Group to whom refund could not be provided and reasons thereof of such failure," Trai said in its direction to the carrier on Monday.