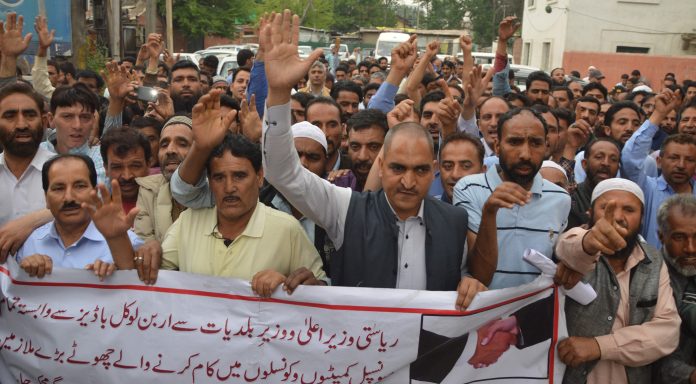 Srinagar, May 12, : Police Saturday foiled a protest march carried out by arrested some employees of Urban Local Bodies United Forum and arrested dozens of employees here in Kashmir capital Srinagar.
 The employees have threatened agitation in case their demands are not met immediately.
    Reports said that scores of employees of Urban Local Bodies under the banner of Urban Local Bodies Employees United Forum (ULBEUF) led by its president Manzoor Pampori
 assembled here at the Press Enclave and raised slogans in support of their demands.
   The protesting employees were demanding implementation of SRO 193 (7th Pay Commission) and the removal of Accounts Officer who according to them is indulging in malpractices.
  Police swung into action and arrested dozens of employees. They were later released. Manzoor Pampori  told CNS that keeping in view the assurance of the authorities they have decided to suspend the protest program up to May 20. "By that   period if our demanded are not fulfilled we will intensify our protest," he said.