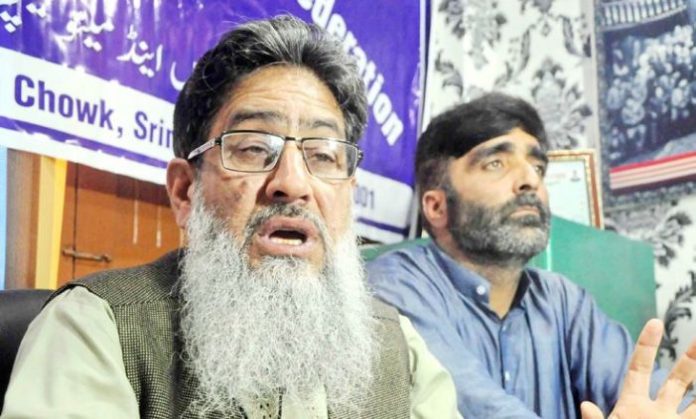 'People of Shehr-e-Khaas are made to suffer for their political identity'
Srinagar, May 15 : Expressing serious concern over J&K Government's "political vengeance" against Shehr-e-Khaas the Kashmir Economic Alliance Chairperson (KEA) Muhammad Yaseen Khan on Tuesday said people of Shehr-e-Khaas are made to suffer for their political identity.
Khan who also heads the Kashmir Traders and Manufactures Federation (KTMF) said Govt is neglecting the areas in and around various Mosques and Shrines of Shehr-e-Khas, particularly around Jamia Masjid Srinagar which is gearing to host devotees ahead of forthcoming Holy Ramadhan.
He said that there is a deliberate conspiracy to overshadow the significant distinct character of Pulpit of Jamia Masjid which has Historic, Religious and Political importance.
"Jamia Masjid remains abuzz with the devotees particularly during Sehri and Iftar times however no one from civil administration bothers to oversee arrangements for the devotees.
No one from the State administration is visible on the ground there", Khan said.
He stated that on one hand State Government sheds crocodile tears about Shehr-e-Khas being a prime place in its vision to restore pristine glory of Srinagar city but on the other hand they continue the callous and step motherly attitude towards Shehr-e-Khaas.
"By ignoring the development government is destroying the historic character of Shehr-e-Khas which is a symbol of Kashmir's glorious heritage.
SMC, PDD, UEED, CAPD, Fire Services and other basic amenities are nowhere to be found", Khan said.
He said if the State Govt continues to ignore the Shehr-e-Khaas they will hit the streets.