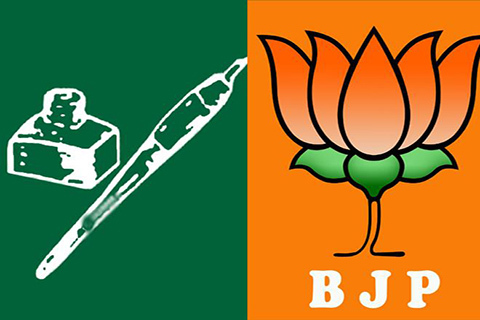 Punjab, May 15,: A Congress Minister from Indian Punjab State has said the alliance between PDP and BJP in Jammu Kashmir is unholy and unnatural which can break anytime.
   The Minister for Information and Technology and Technical Education in Congress led Punjab Governmnet, Charanjeet Singh Channi said that due to ideological differences between PDP and BJP, people of the State are heavily suffering and are not reaping any benefits.
    Expressing serious concern over the Kashmiri youth joining militancy, Singh said it is because of rising unemployment and lack of development. "Whatever be the situation, youth particularly educated lots should not take to arms," he said adding that gun is not a solution to Kashmir issue.
   Charanjeet Singh said that the resolution of Kashmir issue lies only in dialogue.