'Will be focusing on eco-tourism in Valley'
Kashmir Press Service
Srinagar: In order to give a fillip to the state's tourism sector, the Jammu and Kashmir government which has proposed a tourism policy for which the incumbent Director Tourism Tasaduq Jeelani is striving hard to put it across the table.
The vision for "2015- 2025" strives towards   creating a Sustainable  environment for growth and promotion of Tourism in  J&K by addressing and providing guiding framework pertaining to governance tourist infrastructure, manpower, service standards and, safety and security of  tourists.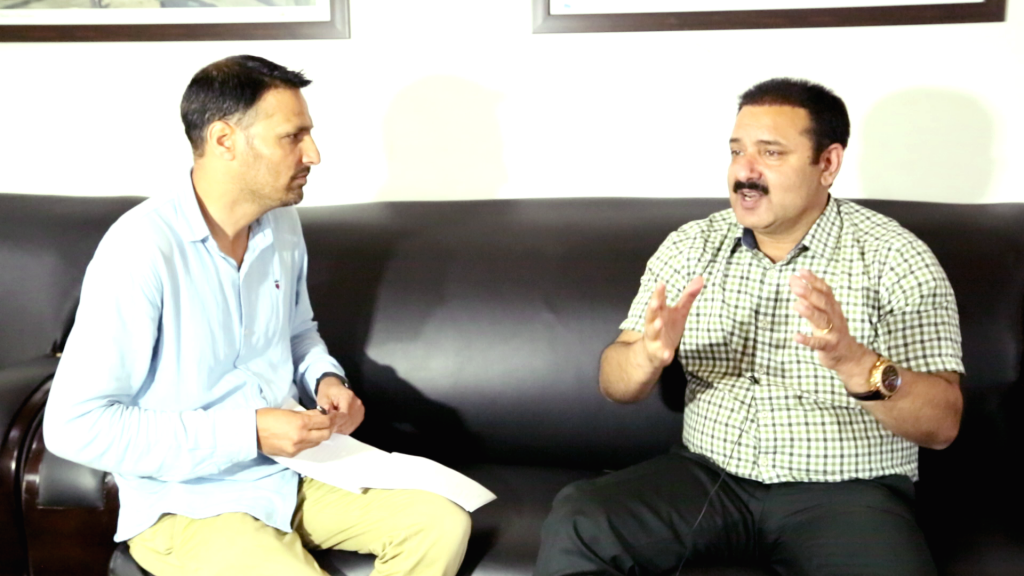 Tasaduq said our vision in promoting tourism is just that we want our children play around the trees, chase birds, sing songs again and roam each and every corner and to taste tribal foods."
Despite tourism being one of the contributors to the J&K's economy, the government earlier had failed to formulate a comprehensive tourism policy in the State.
Laying stress on eco-tourism, Jeelani said the travel trade fraternity should take care of the fragile environment of the state while earning their livelihood "to save the wealth of our natural resources for the posterity".
To make Tourism the Principle engine of Economic development in the State by positioning it as a leading global destination by the year 2025, Contribute to economic and social well being of the people of J&K state by providing employment opportunities, inclusive development and promotional policies with an aim to achieve internationally competitive tourism sector focused on sustainable growth".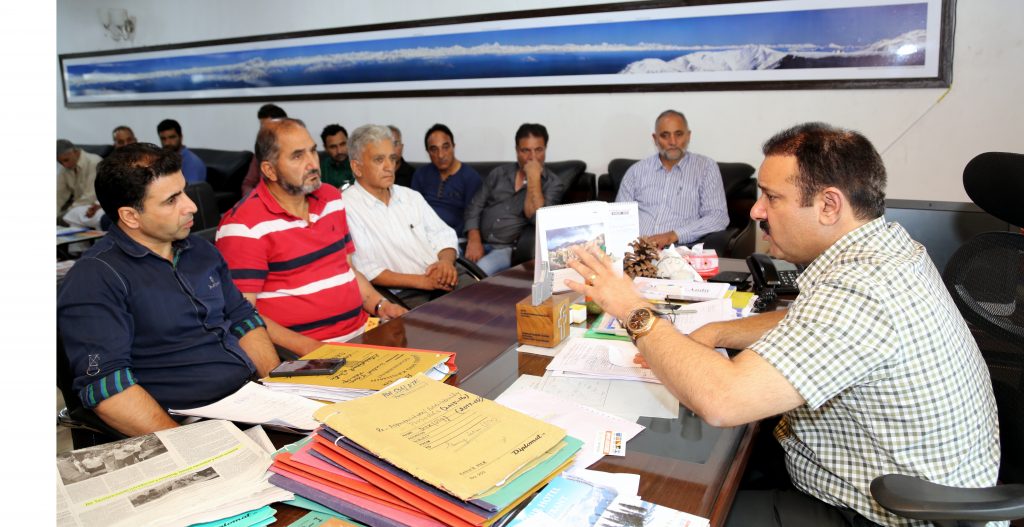 "Owing to the heavy inflow of tourists to the State and the increasing competition with tourist destinations abroad, it has become necessary for the State to upgrade existing hotels, guest houses and develop new destinations to attract more tourists," said Tasaduq, Director Tourism J&K.
He added," It is only possible when the state has a well-planned tourism policy that can improve the sector. A comprehensive tourism policy is the need of an hour and will make a road map so that tourist places are fast developed on modern lines to cater huge tourist inflow without degrading the environment." he said that state government is expecting an investment of around Rs. 30000 crore from private sector in next 10 years. He added, " Many five star hotels including international brands will be coming up in the valley in a next few years, giving a boost to tourism in the state."
Tasaduq added the policy help connect locals with tourist. " The policy would create opportunities of employment for jobless youth and women in the state," she said.
Since the State has abundant potential for tourism in the form of sight seeing, wild life, adventure sports as well as pilgrimage yet a proper exploration and development was not been carried out by the State till date.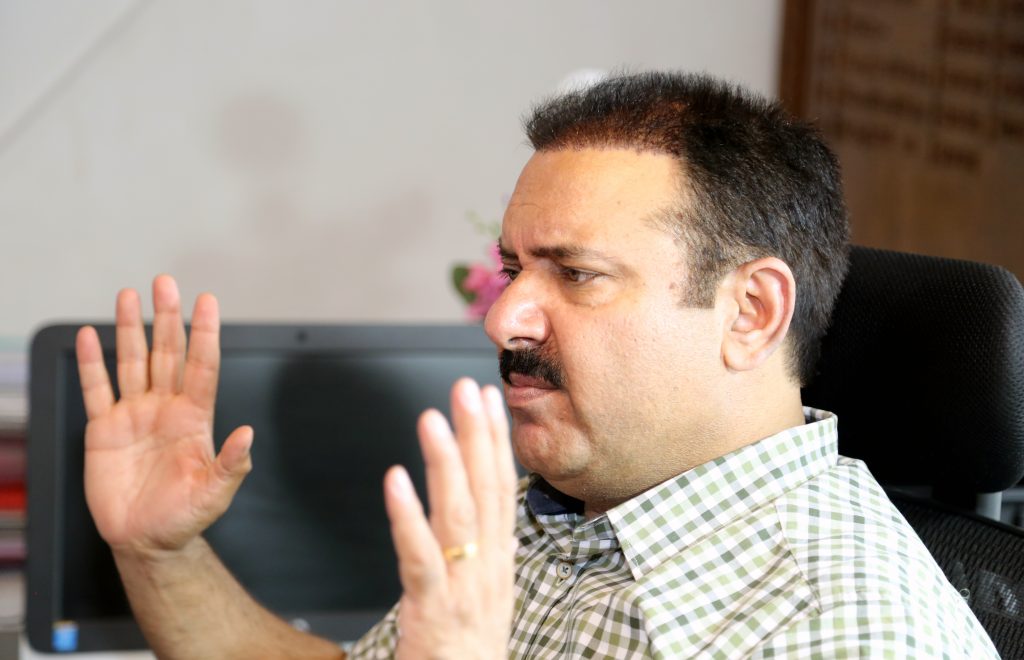 "By having the policy, government can identify such new destinations, create infrastructure there to attract tourists, we are also planning to promote eco-tourism in the state," added Tasaduq.
A tour operator from J&K who was at the event claimed, "There is no monitoring and everyone is running this sector his own way. Many other states will do not hold as much potential of tourism as Kashmir have been promoting the sector on a large scale. I hope the new policy will have emphasis on brand building and promotion of tourism in the valley."
Tasaduq Jeelani, Director Tourism Kashmir who is incumbent on the chair comes with a vast experience in the administration having earlier worked as Director Information, DDC Anantnag, Director Rural Development Department, Director Department of Food, Civil Supplies and Consumer Affairs, Director Estates.
Cradled in the lap of the Himalayas, Jammu & Kashmir earned itself the title of 'heaven on earth' decades ago, drawing in tourists and filmmakers alike for its scenic beauty, blooming gardens and colourful houseboats.
Assuring all support to the travel trade fraternity, Director Tourism Kashmir said he would devise short-term and long-term tourism promotional programmes in consultation with the stakeholders, the handout read. (KPS)