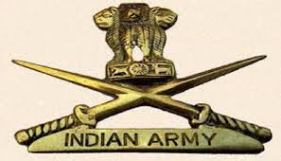 Srinagar, Aug 11 : Appreciating the efforts of Jammu and Kashmir Bank security guard who foiled  weapon snatching bid on 10th August at Bank's Khrew branch, the Army 

on Saturday

 rewarded him with a cash award. The bank employees and the guards appreciated the mock drill carried out two days back which resulted in saving the bank from being looted and foiling the plans of the militants.
Pertinently, on 10th Aug at around 

noon

 hours two unknown men attacked the guard of Jammu and Kashmir bank, Khrew branch in order to snatch his service rifle. 
The guard displayed great courage, presence of mind and utilised the training he obtained during the mock drill organised by the Army, resulting in the attackers fleeing away from the place.
 Just two days prior to the incident, a mock drill with bank staff was conducted in Wuyan Camp due to which the attempt of weapon snatching was foiled by the Security Guard. As soon as the Army reached the spot, the injured guard was shifted to the hospital for treatment.