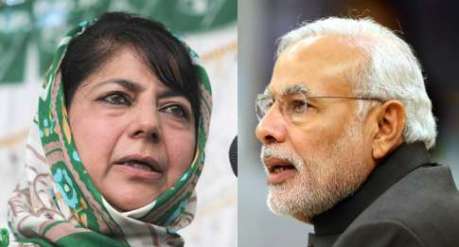 Srinagar: Peoples Democratic Party president, Mehbooba Mufti Sunday said that normalization of lynching as a discourse is a new low for Indian democracy.
She said she was hopeful that Prime Minister Narendra Modi's condemantion of such acts would be followed by action on the ground.
"Mob lynching has become the dominant discourse and its near normalisation has marked a new low for democracy in India. I hope the PM's statement condemning it is followed by concrete steps and punitive punishment against the culprits," Mehbooba wrote on Twitter.