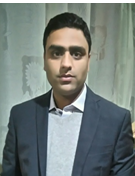 DR BILAL AHMAD DAR
Information is central to all forms of human activity no matter the field, be medicine, agriculture, tourism. There is need for exchange of information to ensure completion of tasks. Inefficiency will be the results, where this exchange of information is slow or there is a break down. For this reason, information is regarded as a vital resource that needs to be properly developed, because it has boomerang effect on society. Consequently, a society that has poor communication and information infrastructure perpetually lags behind
Radio helps to achieve development in the rural areas, as issues of development are aired to audience in the form of various programmes and individuals are exposed to happenings in and around their society, through listening to these programmes. Communication serves as the basic element of interaction and information sharing in life. Communication creates pool of ideas, strengthens the feeling of togetherness, through the exchange of messages and translates through thoughts, into actions.
In Kashmir rural populations in remote areas are marginalized by their lack of access to timely and reliable information and means of communication. At the same time, government support for rural extension services is weakening. Rural extension and development staff increasingly fail to reach remote areas because of limited personnel, material, or financial resources in conjunction with poor access. Thus, taking advantage of existing or emerging opportunities (e.g. markets) is a challenge for farmers because they miss out on relevant information, knowledge on new crops and varieties, or improved land use techniques. Further, rural people often lack the means and networks needed to make their interests and concerns heard, hampering their participation in societal processes.
Radio Kashmir educates rural people on new issues inherent in the society. For example, issues on Agriculture awareness (GAMI BHAYUN HIDI KHATRE) rural programme, (KASKARAN KHATRE) for the farmers, HEALTH FORM, politics, business, current affairs and encompassing programmes of live interaction based on latest informative segments, on cultural, history, social aspects to create awareness and serves as an agent of social mobilization. Radio Kashmir serves as an opinion leader in its news commentary and editorial (AAJ KI BAAT). It mirrors the society in programmes like drama that present issues relevant to society in action which creates easy understanding and learning. It informs and educates the listeners in its discussion and documentary programmes. It entertains in its light programmes like musicals, sports and comedy it also seeks to improve the society in its special occupational programmes geared towards agricultural business and other related areas.
Radio Kashmir works to empower rural people by enhancing their participation in societal, economic, and political processes. It enhances rural development by enables local stakeholders to access relevant information and knowledge on topics of sustainable development and sustainable land management. It also provide opportunities to communicate and share their experiences with other farmers and Agricultural scientists from Sher-e Kashmir University of Agricultural Science and Technology (SKUAST) to disseminate existing knowledge and research results, rural people became more self-confident and proactive in their interactions, resulting in more demand-driven support activities. Overall, Radio Kashmir established itself as a strong voice by and for the rural population.
Conclusion
Radio is an important tool for entertaining, informing and educating the society. Electronic media generally provide the public with information. Radio as an electronic medium is used to play the role of improving and changing' social, cultural, political and technological thinking, which will in the long run, have positive results on the process of rural building. Radio is easily accessible and affordable, easily understood and accepted.
DR BILAL AHMAD DAR
Completed PhD from Jaipur national university Jaipur
Department: school of business and management