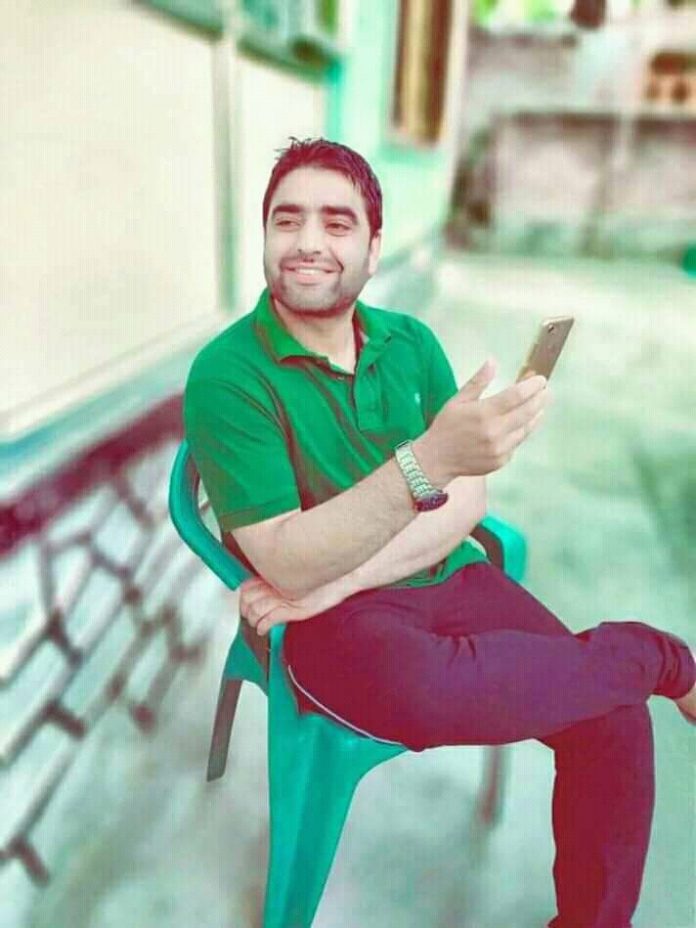 BY : BASHARAT RASHID
With profound grief and sorrow, i write these lines over the unimaginable loss of a good friend and well known cricketer of Gulab-Bagh in Tral, Mudasir Rasray, to deadly cancer, some days back.
An M.phil student, outside the state, at Riva, Mudasir was very handsome boy and was only 30 years old, when he left for heavenly adobe.
As per the family, he fought a brave and strong battle for two years but the cancer would not allow him to get better except some months relief.
His father according to one of his friends said that Mudasir always kept smile on his face despite being unwell for two years and never let family in sadness with his smile.
This beautiful man, inside and out, was a wonderful friend and supportive to all, with his gentle and caring nature.
Mudasir's friends remember him as a very gentle cricketer and loyal friend with excited smile always on face.
One of his friends, Muneer Mustafa, who is a well known cricketer from Tral, narrated that, how Mudasir would always play cricket with them and would smile in every situation in the game with hugs.
Another friend also said that he always kept his sense of humor and even when he was in the hospital.
Faheem, his cousin is missing him every second, since the day he left. He use to make videos to show his love towards his late cousin, which bring tears in everyone's eyes.
Faheem's whats app stauses are always dedicated to his cousin brother as he (Mudasir) was loving and real for everyone.
I personally had many meetings with late Mudasir bhai. He was dedicated, smiling, and down to earth guy.
Lastly, i can say that, his magnetic smile will be missed by all.
May Allah swt rest his soul in eternal peace and give strength to whole family to bear this irreparable loss.