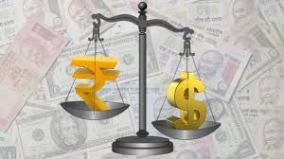 Mumbai, Jan 2: The Rupee on Wednesday slipped by six paise to 69.51 against US dollar in early trade on rising demand for the American currency by bankers and importers, dealers at Forex Market said.
The local unit recorded intra-day high and low at 69.75 and 69.61 respectively.
The Indian currency remained weak against other world currencies, they added.