Srinagar (KPS): Two doctors hailing from Valley of Kashmir has made Kashmir proud as they have been awarded 3rd position in an international conference. As per reports, an international dental conference was held at United Arab Emirates from 5-7 February 2019 in which doctors from all over the world participated and presented their research papers.
Valley of Kashmir was represented by Doctor Humaira Mushtaq and Doctor Shabeena Mustafa, who got invitation from ADEEC to present their joint research paper on "prosthetic rehabilitation over implants and its effect on peri-implant tissue-A vitro study". This research paper was kept at 11th number for presentation.On 5th Feb Doctor Humaira Mushhtaq and  Doctor Shabeena Mustafa presented their research paper, which was applauded by the world renowned doctors present in the conference. There presentation was selected for 3rd position; they were awarded certificate and gold medal. This achievement of Doctor Humaira Mushtaq and Doctor Shabeena has sent encouraging message among the medical fraternity and youth of valley.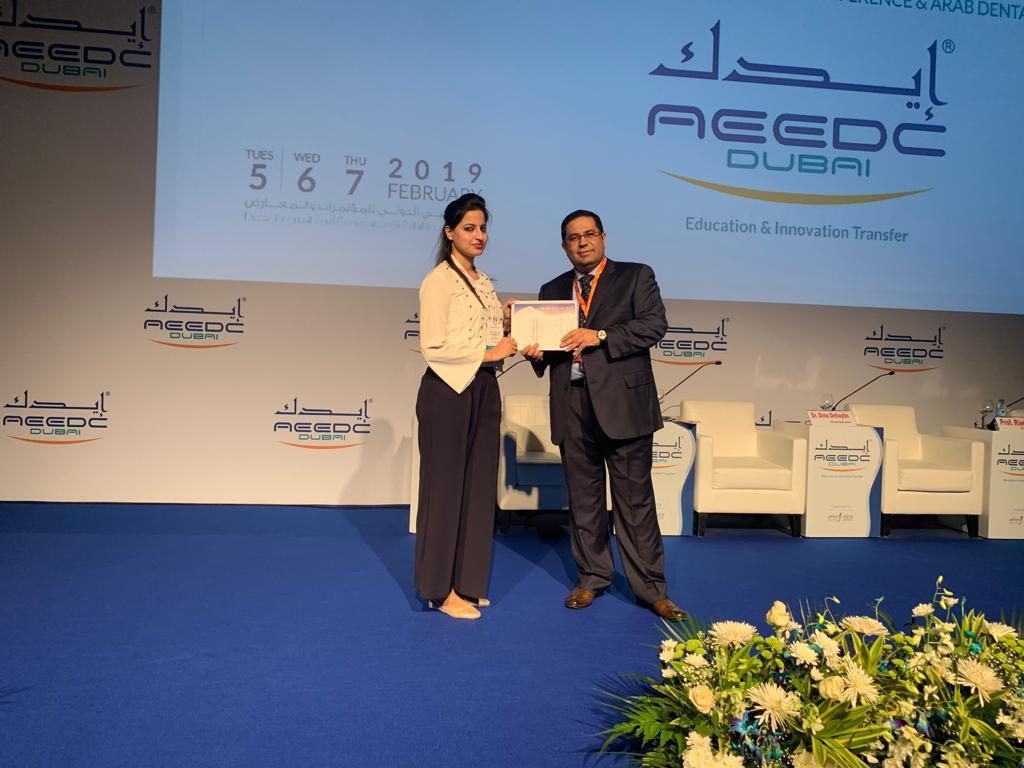 Doctor Humaira Mustaq is resident of historical town Handwara, she is daughter of Haji Mustaq Ahmad Sofi (Member chamber of commerce and proprietor Royal Group of Industries). After passing higher secondary examination from Little Angels School Rajbagh, Srinagar, doctor Humaira Musttaq got BDS degree from Guru Nanak Dev college Chandigarh.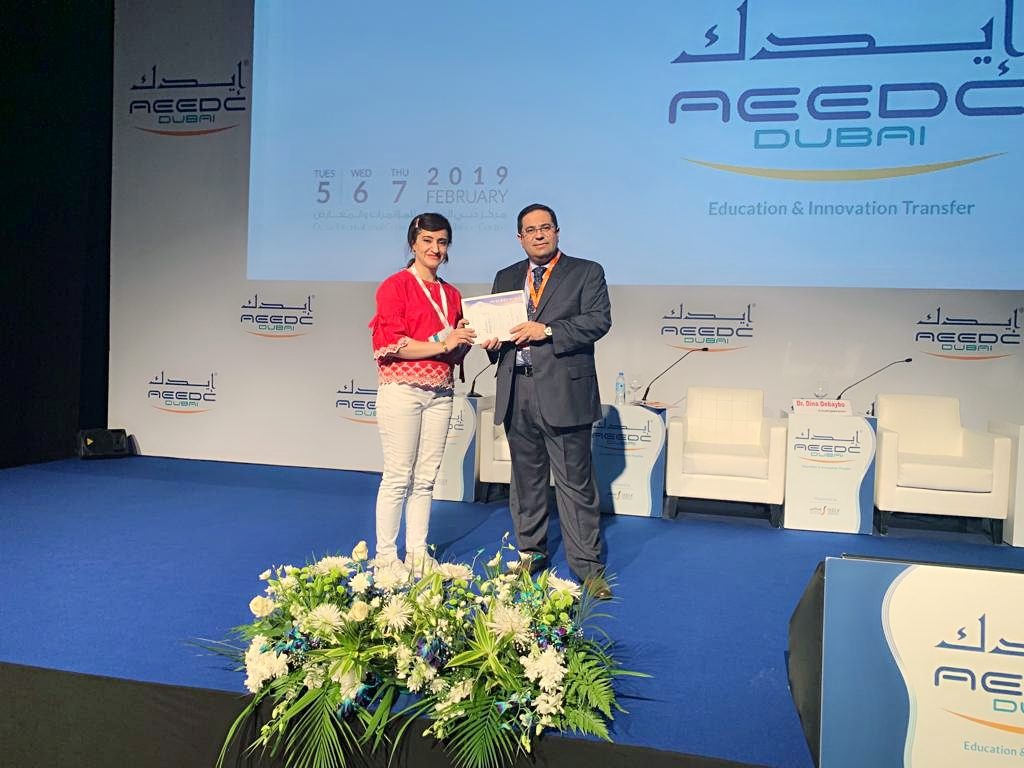 Doctor Shabeena is resident of Lal Bazar Srinagar, she did her Schooling from Mallinson Girls school and Bachelors of Dental Surgery (BDS) from Government Dental college Srinagar. Presently she is pursing Post graduation at Institute of Dental studies and technology. Doctor Shabeena Mustafa is daughter of Dr. Mohammad Mustafa, retired Professor (Kashmir University) and Dean Academics of SSM Engineering College.
(Corrigendum: In the issue of 9th February, KA had published details of Dr.Humaira Mushtaq only ,the details about Dr.Shabeen Mustafa were received on 10 February…) (KPS)