Video Report | Amid eyes full with tears, funeral Prayers Of Grand Mufti Jammu Kashmir Mufti Bashir held in Srinagar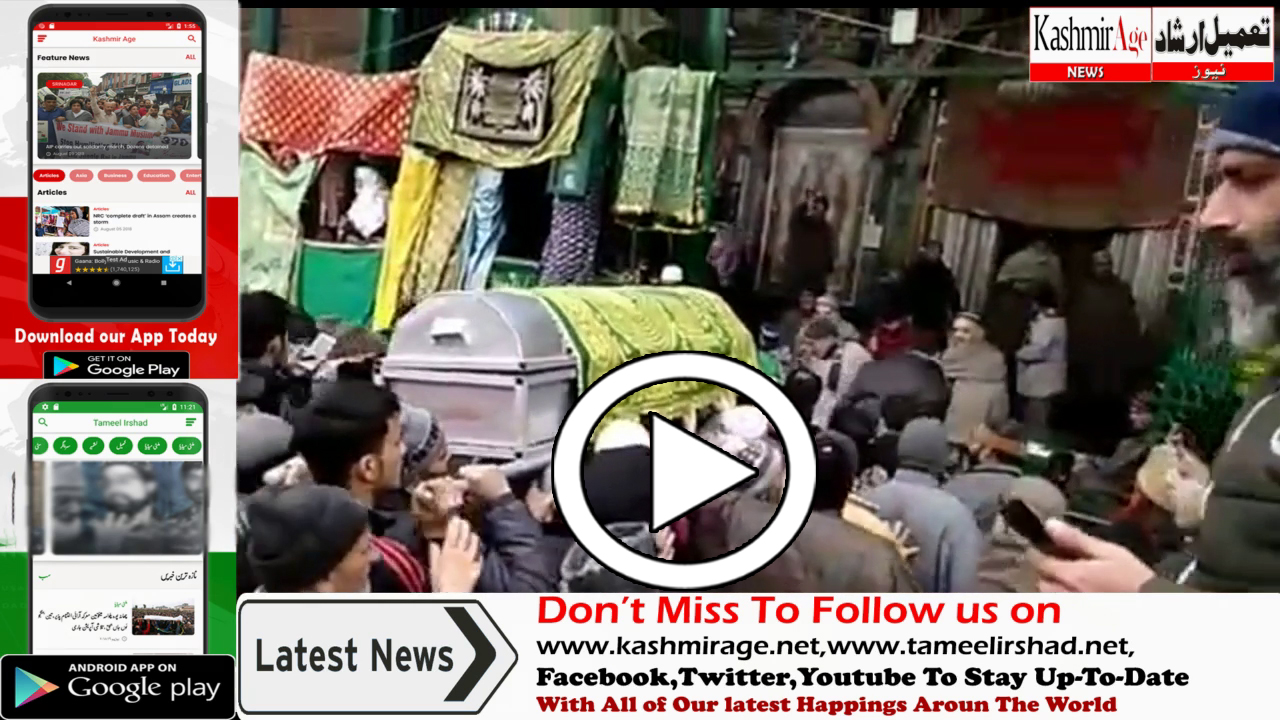 Mirwaiz Kashmir also participated in Mufti Bashir u Din' s funeral, offered at Khankahi Maula in Srinagar.
Grand Mufti of Kashmir Mufti Bashir-Ud-Din passes away
Srinagar, Feb 12 : The Grand Mufti of Kashmir Mufti Bashir ud Din died has paased away in SKIMS Soura here wee hours on Tuesday.
According to the reports Mufti was hospitalized in SKIMS after he complained chest pain last evening.
The Nimaz-e-Jinaza of Mufti will be held at 3:30 pm at Khankahi Mohalla Srinagar, Nasir Ul Islam, the Deputy Grand Mufti said.