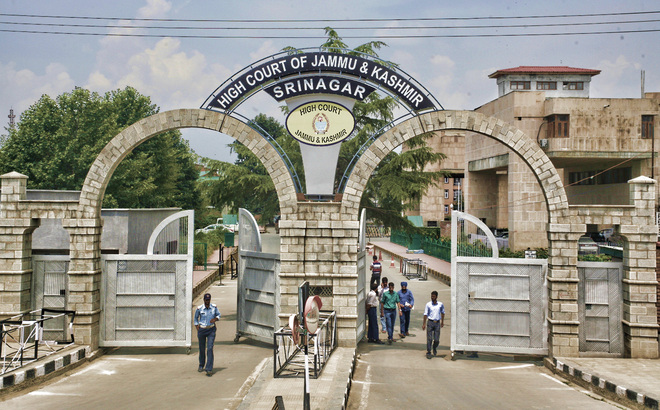 Srinagar: As the Parliamentary seat of district Anantnag is still vacant, the High Court sought response from Ministry of Home Affairs, Government of India for not holding by-election to the constituency.
Justice Mohammad Yaqoob Mir sought the response from Union Ministry of Home Affairs yesterday as its counsel has requested for some time to submit the response.
Justice Mir was hearing a petition filed by one Ghulam Mohammad Wani of Pulwama seeking direction on the authorities to hold the by-election for the Anantnag Parliamentary seat as early as possible.
Wani, who was All J&K Kissan Mazdoor Party candidate for the Parliamentary elections for the seat, had challanged the inaction of the respondents wherein the respondents failed to conduct Parliamentary by-election to Anantnag constituency. More than year has passed since the vacancy was created.
However, Chief Electoral Officer, who is also party in the writ petition, has informed the court that due to prevailing law and order situation in Kashmir valley the Election Commission of India has rescinded by by-election for Anantnag Parliamentary constituency.
Pertinently 6 candidates were in fray who included Gh. Ahmad Mir of INC, Mufti Tasaduq for PDP, Sanjay Kumar Dhar for Rashtriya Samajwadi Party, Petitioner-Gh Mohammad Wani, Rakesh Koul-Independent and Sajad Ahmad Dar-Independent15