https://youtu.be/BuQzYhSsCaI?t=4 Srinagar: Jammu Kashmir Liberation Front (JKLF) chief Mohammad Yasin Malik on Monday was detained by police after he tried to march towards the Badami Bagh...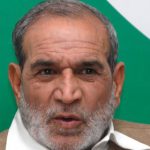 New Delhi The Delhi High Court on Monday held Congress leader Sajjan Kumar and others guilty in a 1984 anti-Sikh riot case and sentenced...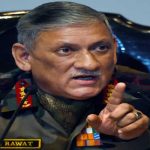 Srinagar: Army Chief Gen Bipin Rawat Saturday said there are women officers engaged in exercises like mining and de-mining operations and also manning the...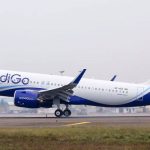 An IndiGo flight from Mumbai to Lucknow via Delhi was grounded Saturday after a bomb threat call, airport officials said. The flight, with 169 passengers...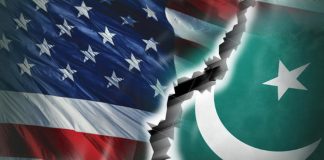 The US has said that it welcomes Pakistans efforts to promote peace talks between the Afghan government and the Taliban, a media report said...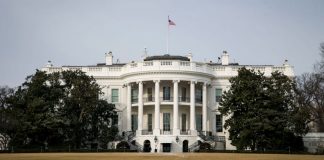 Washington, Dec 17 Pushing the government to the brink of a partial shutdown, the White House is insisting that Congress provide USD 5 billion...
Being told 'This is Kerala not Kashmir' with abuse language https://youtu.be/MOo9iJ8RYWM?t=7 Twitter spat as Real Kashmir FC alleges mistreatment in Kerala; Omar demands team safety Srinagar:Real Kashmir...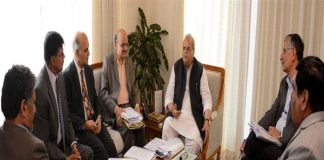 To strengthen the Cancer care services at the tertiary level, the State Administrative Council (SAC) accorded sanction to the establishment of a separate Nuclear...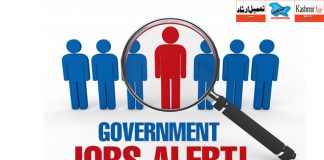 Jammu: The State Administrative Council (SAC) under the chairmanship of Governor, Satya Pal Malik has accorded sanction to the creation of 158 posts of...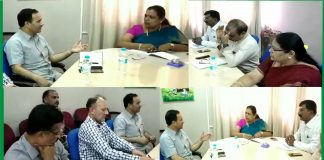 DSEK leads a group of officers from School Education Department J&K to SCERT Bengaluru Bengaluru, December 14, 2018: The adoption of latest teacher training techniques of...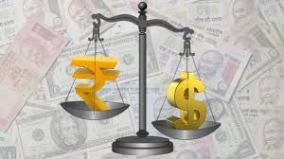 Mumbai, Dec 17 The rupee appreciated by 16 paise to 71.74 against the US dollar in early trade Monday at the interbank foreign exchange, amid...