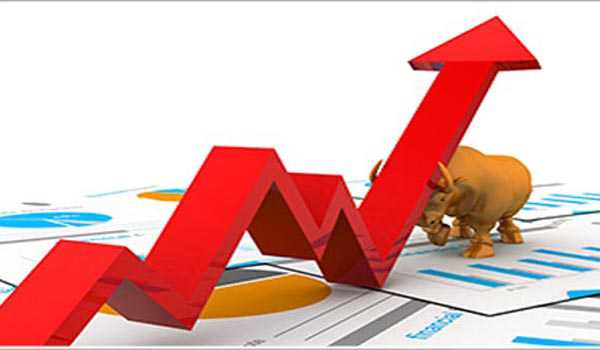 Mumbai, Apr 19 : The benchmark index of Bombay Stock Exchange (BSE) on Thursday advanced 75.97 points to 34,407.65, tracking strong Asian cues supported by a rally in oil prices and easing global trade concerns.
The Nifty of National Stocks Exchange (NSE) too advanced by 34.00 points to 10,560.20.
The sensex registered intra-day high and low at 34,478.82 and 34,386.99 points respectively.
The Nifty recorded intra day high and low at 10,568.90 and 10,547.10 respectively.
Sectoral indices, Such as metal, realty, FMGC, Teck, IT and capital goods stocks were trading in the positive territory.
The gainers were Tata Steel by 2.74 pc to Rs 618.00, Yes Bank by 2.18 pc to Rs 316.50, Bharti Airtel by 1.79 pc to Rs 391.70, ONGC by 1.60 pc to Rs 184.70 and LR by 1.13 pc to Rs 1376.00
The losers were Axis Bank by 0.40 pc to Rs 511.55, HDFC by 0.59 pc to Rs 1865.55, ICICIU bnak by 0.40 pc to Rs 289.00, Bajaj Auto by 0.38 pc to Rs 2851.75 and Kotak Bank by 0.34 pc to Rs 1154.00.