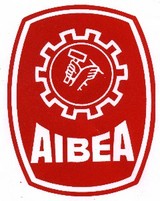 Hyderabad, Jun 11 L:All India Bank Employees Association (AIBEA) has refused to accept the communication issued on May 31 by Ministry of Electronics and Information Technology (MEIT) to all the banks directing them that they are mandated to undertake Aadhaar enrolment from July 1.
In a letter to Secretary, Department of Financial Services, Ministry of Finance Mr Rajiv Kumar, AIBEA General Secretary Ch Venkatachalam said 'We are unable to accept the same per se. We are constrained to inform you that we are advising our members not to undertake these additional duties which are beyond their purview'.
He said for the past few months, Bank managements in of the Banks have been trying to coerce the employees to undertake issuance of Aadhaar cards and we have been objecting to the same as the same is not part of the normal duties of the clerical staff of the Banks and no discussions have taken place between the managements and our Unions in this regard.
We have been drawing the attention of the Banks, IBA and the Union Government that the trend of forcing Banks and bank employees to undertake various types of non-banking activities is on the increase and bank employees are highly stressed on this account. Now this direction to undertake Aadhaar enrolment by Bank branches by bank employees will add to their woes, Mr Venkatachalam said.
Since such directions affecting the jobs, job profile and role and responsibilities of bank employees are being unilaterally given without any deference to the bilateral agreements, the top Union leader said.
UNI.