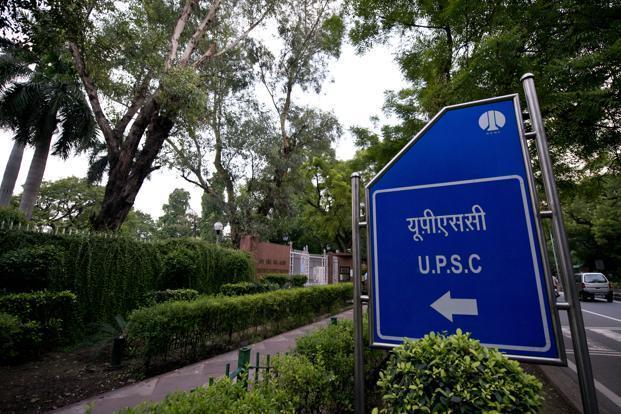 Centre decides to fill ten Joint Secretary-level
posts in key departments through lateral entry
By HARVINDER AHUJA
In the final year of its term, the BJP-led NDA Government has come out with a decision which is not just bold but highly laudable as well. With a view to bringing in expertise and professionalism from private sector individuals and infusing fresh talent into the bureaucracy, the Central Government has announced opening up of 10 Joint Secretary-level posts in several departments through lateral entry.
Like all previous decisions of the Modi Government, the move has come under intense scanner but, thankfully enough, it has received more bouquets than brickbats. While Opposition parties,reacting on expected lines,have criticisedthe decision, former bureaucrats and policy experts have given it huge thumbs-up. The Government by all means deserves encomiums for making a move which has the potential, though in small measure, of transforming the way the country is governed. It has tried to put in practice an idea the timefor which had come many years back.
An interesting aside is that such a positive move was made public by the Modi Government in an uncharacteristically low-key manner. There was no bombast and drama accompanying the announcement as it happened in the case of demonetisation, GST and surgical strikes. Ironically enough, while DeMo turned out to be outright disaster and GST is still undergoing painful progress, the surgical strikes werea routine Army exercise which the Government had no right to take credit of. As opposed to all these much-hyped decisions, one can foresee a bright futureahead for this understated, but highly significant, decision of the Government.
In an innocuous advertisement on June 10, the Department of Personnel and Training invited applications for 10 senior level positions in the Departments of Economic Affairs, Revenue, Commerce and Highways among others.The notification said it is looking for 10 "outstanding individuals", who are willing to contribute towards nation-building.
As per the notification, the eligibility criteria includes "Individuals working at comparable levels in private sector companies, consultancy organisations, international/multinational organisations with a minimum of 15 years' experience" besides those working in Central public sector undertakings, autonomous bodies, statutory organisations, research bodies and universities. The recruitment, said the notification, would be on contract basis for three to five years. It specifies a minimum age of 40 years and minimum qualification of graduation from a recognised university or institute.
Though the idea of lateral entry has been under discussion for some years, it is for the first time that a cogent effort has been made towards its implementation. No doubt, it has led to an intense debate across the country.
The biggest advantage of the Government decision on lateral entry is that the so-called 'Steel Frame of India' will now be enriched with fresh and vibrant ideas which these "talented and motivated Indian nationals" will bring in. The 160-year-old civil service, called the IAS since the last 68 years, is in dire need of innovative ideas and advanced professional skills to deliver improved services to public. Although the addition of 10 professional entrants to thisstrong administrative force won't make substantial difference to the system, a beginning has been made and it must be lauded.
One should also remember here that it is not the first time that the Central Government has proposed lateral recruitment to senior positions. During the seventies, experts from the public and the private sectors were inducted as Secretaries and those from outside were recruited as consultants in the Planning Commission. While former Prime Minister Indira Gandhi had brought in a technocrat at top-level position, in 2009 the UPA Government had handed over the UIDAI command to Infosys co-founder NandanNilekani. There are many such names which can be included in this list. In fact, the Modi Government itself has been appointing private persons in some departments. Last year, former IAS officer and renowned sanitation specialist ParameswaranIyer was appointed Secretary in the Ministry of Drinking Water and Sanitation and only recentlyAyurveda physician Vaidya Rajesh Kotecha was appointed as Special Secretary in the Ayush Ministry.
But what is different this time is the open and transparent manner in which the whole exercise is being undertaken, a public announcement in this regard and strong signals of its continuance in future. And that is probably what has triggered the debate.
The opponents to the lateral entry system foresee problems in lack of transparency, honesty and political interference in the selection process. Nobody, they allege, would know why a particular individual has been selected and why others have been ignored. The Opposition parties are calling it a subterfuge to allow those ideologically inclined to the ruling party enter the decision-making process. They also see it as Modi Government's attempt to make room for top executives of big corporate houses to have a role in policy formulation.
Their apprehensions are not totally unfounded, seen particularly in the light of the NDA Government's past record. The manner in which it has dealt with appointment of CMDs of PSUs, V-Cs of universities and directors to various national-level institutionsis bound to raise concerns about the motives behind the latest proposal. Therefore, the Government needs to walk an extra mile and make sure that the selection process is absolutely transparent, unbiased and merit-based. Political and ideological considerations have to be strictly kept aside.
The success, or otherwise, of the lateral entry systemis in that way a new test for the Modi Government. It must pass the test in flying colours and make sure that a great idea is not allowed to die because of its failure or incompetence.
(The author is consulting Editor from New Delhi and can be reached at harrysnigi@gmail.com)