Harassment of Kashmiri students and businessmen
outside the Valley causes concern; need for restraint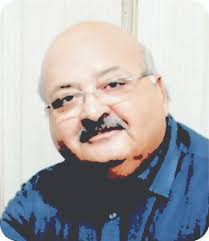 By Harvinder Ahuja
Words can't suffice the condemnation of the suicide bomb attack in Pulwama that killed over 40 CRPF soldiers last week. The Government took no time in blaming it on Pakistan and vowed strong retaliatory action and the Opposition stood behind it.People across the country gotunited in rage demanding quick action to punish the guilty.
However, apart from raising the temperature and taking a few symbolic steps, the Governmenthas done precious little so far in terms of action. At the same time, a barrage of provocative and jingoistic statements by those in position of power hasled to creating a wedge between communities and fanning anti-Pak hysteria. Social media hasalso contributed immensely toheating up the atmosphere and rousing passions.
The fallout has been demonising of all Kashmiris and targeting of Kashmiri students and businessmen outside the Valley.Reports about such attacks coming from various parts of the country are disconcerting and also have the potential of alienating the community further. Those advocating peace and favouring talks with Pakistan have also not been spared by these misguided elements,
On the action side, first the Government with drew the Most Favoured Nation' (MFN) status granted to Pakistan and hikedcustoms duty on goods imported from that country. The measure may not be of much consequence as imports from that country are negligible, a paltry 0.4 per cent of India's foreign trade. Next, it withdrew security cover and allied facilities enjoyed by four separatist leaders in J&K. Too late in the day, argue many, who always questioned the need of providing security cover to them in the first place.Additional measures intended to impact Pakistan across various fronts have also been promised in the days to come. The nation is waiting!
As against themeasly action, there has been abundance of bluster in the utterances of various leaders while condemning the ghastly terror act. Promising to "avenge every tear that has been shed", Prime Minister Narendra Modi, came up with statements like "desh kakhoon khol raha hai" and "aatankwadi bahoot badi bhool kar baithe hain". Many top leaders of the BJP followed by making remarks, which were not just intemperate, but also provocative. Besides bolstering the macho image of Modi as being the only leader capable of "teaching Pakistan a lesson", the sound of furyled to only raising tempers.
The resultant effect has been the targeting of Kashmirisin different parts of the country and hounding of peaceniks like former cricketer and Punjab Cabinet Minister Navjot Singh Sidhu.
Twelve students from Kashmir were thrashed in Dehradun by members of right-wing groups, a day after the attack. They were called "traitors" and told to leave the city "within 24 hours". The situation worsened the next day when around 20 girl students from the Valley had to lock themselves in one of the hostel rooms after a mob surrounded the hostel. Later, reports came about two institutes in the city deciding not to admit Kashmiri students from the next academic session.Some Kashmiri students staying as tenants at local houses alleged they were asked to vacate by the homeowners, who fear attacks on their properties.
Similar reports came from Haryana and Bihar. In Patna, Kashmiri traders told a TV channel they were attacked by a mob. A village panchayat in Ambala reportedly asked villagers to evict Kashmiri students living in rented accommodation within 24 hours.In the national Capital, several Kashmiri students said they were in a state of fear.  A Kashmiri student from Jamia Millia Islamia told media, "Just the fact that one is a Kashmiri, irrespective of his ideology or leanings, is enough to put one's life to risk". JNU activist Shehla Rashid, who hails from Kashmir, said, "Throughout India, mobs are attacking Kashmiri students, verbally abusing them, asking for them to be expelled and filing false cases against them".
The backlash, however, is not confined to Kashmiris. Sidhu was told by the organisers of 'The Kapil Sharma Show' to leave the show as fans threatened to boycott it if he was not fired. Sidhu had earlier commented: "For a handful of people, can you blame the entire nation and can you blame an individual"? There was all-round rage over his comments and he was also trolled on social media.
Symbolic protests have also been held against Pakistan over its complicity in the attack. While popular music company T-Series removed songs of Pakistani artistes Rahat Fateh Ali Khan and Atif Aslam from its YouTube channel, the Cricket Club of India in Mumbai covered the portrait of Imran Khan at its premises.
Though such acts may be innocuous, the targeting of a community or bid to muzzle a viewpoint is a matter of concern. It, therefore, becomes incumbent upon the Government to ensure that no citizen of this country, irrespective of caste, religion or ethnicity, is made to sufferwhile, at the same time, perpetrators of the Pulwama attack are brought to book.