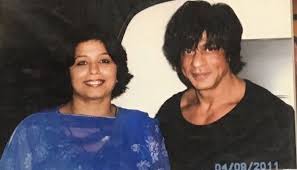 Islamabad, June 8: Bollywood superstar Shah Rukh Khan's paternal cousin Noor Jehan will contest the July 25 general elections in Pakistan from Peshawar.
Ms Jehan, who collected her nomination papers from the Election Commission, will be running for a Khyber-Pakhtunkhwa seat from PK-77 constituency as an Independent.
'I want to work for women's empowerment… I'd like to focus on the problems in my constituency,' Ms Jehan was quoted as saying by Pakistan daily The Express Tribune on Thursday.
Ms Jehan and her family reside in Shah Wali Qataal area, adjacent to Qissa Khwani Bazaar.
UNI.