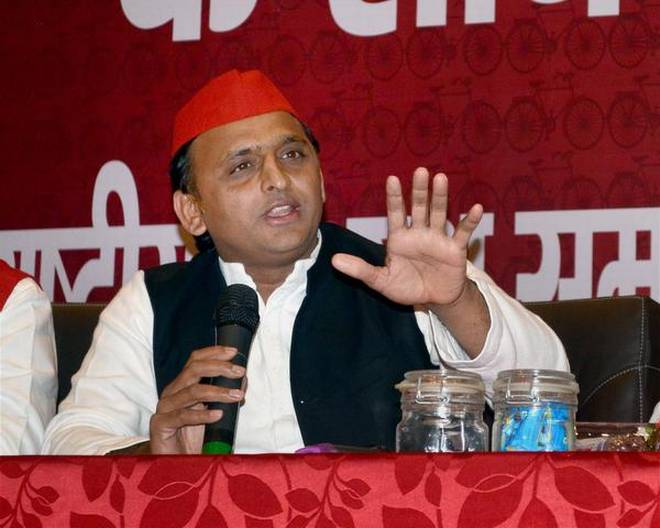 Lucknow, June 13 : Samajwadi Party president Akhilesh Yadav on Wednesday clarified that he was not in the race for the Prime Minister post after the 2019 Lok Sabha elections.
"I have no such ambition or dream to become a PM. I only want to stay with my dream to make expressway and metro in the state," he said while giving a hint that he would stay in the state politics.
Talking to reporters here, Mr Yadav said he has asked all the party leaders and workers to work together to defeat the BJP in the Lok Sabha polls. "I have conveyed to all my party workers that the opposition should get the power at the Centre."
"I have also informed by party activists that I would not be the PM but they should work sincerely for making an opposition government so that the people can get relief from the BJP.
"We would certainly make a new PM after this elections," he stressed.
Asked about the strategy of the opposition unity and whether he would attend the Iftar of the Congress to be held in New Delhi this evening, the SP president said though he would not be present in the Iftar, somebody from the party would represent it.
Refusing to say anything on the alliance with the BSP and Congress in UP, he said, "Strategy for the alliance are very close to our heart and it would not be revealed."
"Our secret strategy in Kairana Lok Sabha and other places have paid off and this will continue and we don't care what the media is saying about us," he said.
UNI.