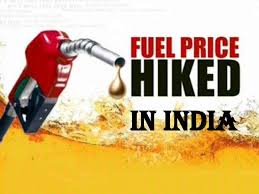 Kolkata, Jun 6 : In the interest of the common people, All India Trinamool Youth
Congress (AITYC) president Abhishek Banerjee will lead a protest march on
Wednesday against the irrational fuel price hike.
The march will start from the 8B Bus Stand in Jadavpur and culminate at Hazra
Crossing.
Over the last few days, the prices of petrol, diesel and cooking gas have been rising,
leading to a cascading effect on the prices of many other goods, which need to be
transported.
Earlier, on May 29, Mr Banerjee had held a sit-in demonstration at the foot of the
statue of Mahatma Gandhi on Mayo Road. A protest march was held on May 25
from Raja Subodh Mullick Square till Park Street.
Chief Minister Mamata Banerjee has been vocal against fuel price hike, too.
UNI.